BSPD point of contact:
Dr Lindsay Shaw
Consultant Dermatologist
---
The BSPD Executive Committee:
---
Dr Paula Beattie is a consultant Dermatologist and academic researcherin Paediatric Dermatology at the Royal Hospital for Sick Children, Glasgow.
---
Dr Susannah Barron is a Consulatant Dermatologist newly appointed to the committee.
---

Prof Flohr is Chair in Dermatology and Population Science, Consultant Dermatologist and R&D Lead at St John's Institute of Dermatology, King's College London and Guy's & St Thomas' NHS Foundation Trust, where he directs the Population-Based Dermatology Research Unit. He is also Specialty Lead for the South London National Institute for Health Research (NIHR) Comprehensive Research Network.
---
Dr Fiona Browne is a Consultant Dermatologist at Crumlin Children's Hospital and Temple St Children's Hospital, Dublin. She qualified in Medicine from Queen's University Belfast in 2001 and trained in Dermatology in Leeds. She undertook a post CCT fellowship in Paediatric Dermatology at Birmingham Children's Hospital where she then worked as Consultant from 2011 to 2015. She has a specialist interest in Epidermolysis Bullosa and Genodermatoses.
---
Dr Karolina Gholam is a Consultant Paediatric Dermatologist based at Great Ormond Street Hospital in London. Her areas of speciality are Inflammatory Dermatosis (including Eczema and Psoriasis), Birthmarks, and Acne.
---
Dr Helen Goodyear is a Consultant Paediatrician with a special interest in Paediatric Dermatology. Additionally, she has a strong interest in medical education. She is the Associate Postgraduate Dean in the West Midlands for LTFT training, careers and professional support and is Head of the School of Paediatrics.
---
Dr Andrew MacKenzie is a Consultant Dermatologist in NHS Borders, being Clincal lead for the Dermatology Service. His other specialist interest is in Dermatological Surgery.
---
Consultant Dermatologist and Senior Clinical Lecturer in charge of Paediatric Dermatology services in Oxford. Areas of interests: Adolescent Dermatology, Atopic Eczema, Acne, Psoriasis, Patient experiences of skin disease and Undergraduate education. Establishing a web resource (SKINS) for young adults with skin disease (healthtalk.org.uk).
---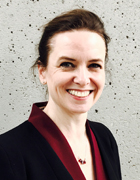 Consultant Dermatologist at St John's Institute of Dermatology since 2003. Expert in epidermolysis bullosa and other genodermatoses, as well as paediatric dermatology; lead for Paediatric and Genetic Dermatology at St John's. Also active research into genodermatoses and paediatric dermatology, including novel cellular therapies and ex vivo gene therapy.
---
Dr Malobi Ogboli is a Consultant Dermatologist at Birmingham Children's Hospital.
---
Dr Lindsay Shaw is President of the BSPD. She is a Consultant Paediatric and Adult Dermatologist at Bristol Royal Hospital for Children, Bristol Royal Infirmary, and Great Ormond St Hospital. She is Clinical Lead for the Paediatric Dermatology service in Bristol. Her clinical interests include vascular anomalies and inflammatory/ connective tissue diseases.
---
Dr Lea Solman is a dual accredited Consultant in Paediatric Dermatology, based at Great Ormond Street Hospital. Her clinical interest include vascular anomalies, including infantile haemangiomata, eczema and tuberous sclerosis.
---
Dr Alana Durack is Trainee Representative. She works as a Dermatology Registrar at Addenbrooke's Hospital in Cambridge and is a former Editorial Trainee for the BJD and UK DCTN SpR Fellow.