BSPD point of contact:
Dr Lindsay Shaw
Consultant Dermatologist
---
The BSPD Executive Committee:
---
Dr Paula Beattie is a consultant Dermatologist and academic researcherin Paediatric Dermatology at the Royal Hospital for Sick Children, Glasgow.
---

Prof Flohr is Chair in Dermatology and Population Science, Consultant Dermatologist and R&D Lead at St John's Institute of Dermatology, King's College London and Guy's & St Thomas' NHS Foundation Trust, where he directs the Population-Based Dermatology Research Unit. He is slso Specialty Lead for the South London National Institute for Health Research (NIHR) Comprehensive Research Network.
---
Dr Fiona Browne is a Consultant Dermatologist at Crumlin Children's Hospital and Temple St Children's Hospital, Dublin. She qualified in Medicine from Queen's University Belfast in 2001 and trained in Dermatology in Leeds. She undertook a post CCT fellowship in Paediatric Dermatology at Birmingham Children's Hospital where she then worked as Consultant from 2011 to 2015. She has a specialist interest in Epidermolysis Bullosa and Genodermatoses.
---
Dr Karolina Gholam is a Consultant Paediatric Dermatologist based at Great Ormond Street Hospital in London. Her areas of speciality are Inflammatory Dermatosis (including Eczema and Psoriasis), Birthmarks,  and Acne.
---
Dr Helen Goodyear is a Consultant Paediatrician with a special interest in Paediatric Dermatology. Additionally, she has a strong interest in medical education. She is the Associate Postgraduate Dean in the West Midlands for LTFT training, careers and professional support and is Head of the School of Paediatrics.
---
Dr Andrew MacKenzie is a Consultant Dermatologist in NHS Borders, being Clincal lead for the Dermatology Service. His other specialist interest is in Dermatological Surgery.
---
Consultant Dermatologist and Senior Clinical Lecturer in charge of Paediatric Dermatology services in Oxford. Areas of interests: Adolescent Dermatology, Atopic Eczema, Acne, Psoriasis, Patient experiences of skin disease and Undergraduate education. Establishing a web resource (SKINS) for young adults with skin disease (healthtalk.org.uk).
---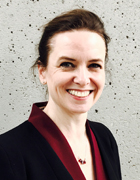 Consultant Dermatologist at St John's Institute of Dermatology since 2003. Expert in epidermolysis bullosa and other genodermatoses, as well as paediatric dermatology; lead for Paediatric and Genetic Dermatology at St John's.  Also active research into genodermatoses and paediatric dermatology, including novel cellular therapies and ex vivo gene therapy.
---
Dr Ruth Murphy is a consultant Dermatologist, having been president of the British Society of Paediatric Dermatology and is now president of the British Association of Dermatologists.
---
Dr Malobi Ogboli is a Consultant Dermatologist at Birmingham Children's Hospital.
---
Dr Lindsay Shaw- is President of the BSPD and Paediatric Dermatologists at Bristol's Royal Infirmary
---
Dr Lea Solman is a dermatology registrar in Chapel Allerton Hospital and was recently awarded the UK Dermatology Clinical Trial Network Fellowship.
---